---
[home] [Food] - Last updated - 120703


Food Index
|a|b|c|d|e|f|g|h|i|j|k|l|m|n|o|p|q|r|s|t|u|v|w|x|y|z|
<!- Food ------------------------------------------------------------!>

Breads - Food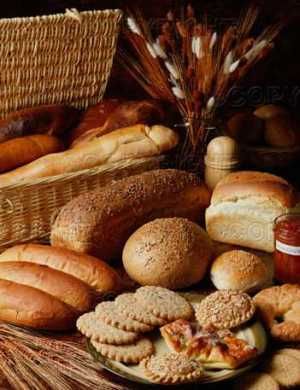 Bread: - Making Healthier Choices !
http://www.nehealthadvisory.com/2010/05/enriched-flour-is-nutrient-poor-making-better-bread-choices

Health Note: Check ingredients, many breads today may contain HFCS - 'High Fructose Corn Syrup' which is relative to mercury presence in processed foods.
Mercury Poisoning Symptoms List



Bread - Banana

Bread - French

Bread - Garlic

Bread - Italian

Bread - Irish Wheaten Bread

Bread - Machines

Bread - Making & Baking

Bread - Oat

Bread - Potato

Bread - Rolls

Bread - Rye

Bread - Sour Dough

Bread - Wheat

Bread - White (enriched wheat) - when invented? what year?

Bread - Whole Wheat

Bread - Zuccini



<!- Banana Bread ------------------------------!>
---
Banana Bread






<!- French Bread ------------------------------!>
---
French Bread




<!- - Enriched Wheat ---------------------------------!>
---
Enriched Wheat
- Wheat bran and germ (where the nutrients are) are removed, in place synthetic vitamins are added
- Bugs cannot live off of it, because of it's lack of nutritional value, which extends shelf like

---
recipies - breads - food
Orange-Pecan Tea Bread


Ingredients

1 3/4 cups all-purpose flour
1 teaspoon baking powder
1/2 teaspoon baking soda
1/4 teaspoon salt
1/4 teaspoon ground nutmeg
1/4 teaspoon ground allspice
-
1/2 cup granulated sugar
1/2 cup low-fat buttermilk
1/4 cup chopped pecans, toasted
3 tablespoons 1% low-fat-milk
3 tablespoons vegetable oil
3 tablespoons orange marmalade
2 teaspoons graded orange rind
2 large eggs
-
cooking spray
1/2 cup powdered sugar
2 teaspoons fresh orange juice
1 1/2 teaspoons chopped pecans, toasted

Preparation:
Preheat oven to 350º
Lightly spoon flour into dry measuring cups; level with a knife. Combine flour and the next 5 ingredients (flower through allspice) in a large bowl, stirring with a whisk; make a well in center of mixture. Combine granulated sugar and the next 7 ingredients (sugar through eggs), stirring with a whisk; add to flour mixture, stirring just until moist.

Spoon batter into an 8 x 4-inch loaf pan coated with cooking spray. Bake at 350º for 45 minutes or until a wooded pick inserted in center comes out clean. Cool 10 minutes in pan on a wire rack; remove from pan. Cool completely on a wire rack.

Combine powdered sugar and juice. stirring until smoot. Drizzle glaze over bread and sprinkle with 1 1/2 teaspoons peacans.