Jedi Knowledge Base - 130321
[home] [database]


Holidays

April Fools Day
Christmas
Easter - (Ishtar? or Passover?)
Halloween
Independence Day
New Years








---
Holidays
Easter - (Ishtar? or Passover?)
Easter is generally considered as the celebration of the resurrection of Christ. Yet it has alternative meanings built in which most people are not aware of.

The word "Easter" gets its origin from the celebration of the goddess of fertility "Ishtar", hence the bunny and the eggs.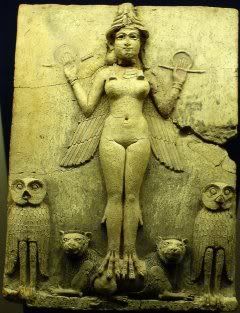 The Origins of Easter
http://www.youtube.com/watch?v=245yfZmaZ9w&feature=related

http://www.youtube.com/watch?v=URbmyCMEflQ <-includes some relative info. Not my preference for full presentation as a whole.

-
The use of the word Easter in the Bible, KJV or other versions that might sport the word, is a bad translation. The Greek word used that is translated as Easter actually refers to the Israelite festive occassion of "Passover".



Acts 12:4- And when he had apprehended him, he put him in prison, and delivered him to four quaternions of soldiers to keep him; intending after Easter to bring him forth to the people. (kjv)

Acts 12:4- And when he had [4084] apprehended him, he [5087] put him in [5438] prison, and [3860] delivered him to [5064] four [5069] quaternions of [4757] soldiers to [5442] keep him; [1011] intending [3326] after [3957] Easter to [0321] bring him [0321] forth to the [2992] people. (kjv+)

Strong's Greek Dictionary-- 03957- 3957 pascha pas'-khah of Chaldee origin (compare 6453); the Passover (the meal, the day, the festival or the special sacrifices connected with it):--Easter, Passover.